Cooking for Allergies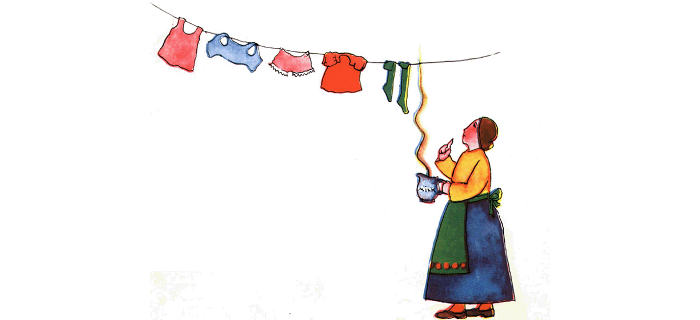 You really don't have to make two sets of meals
Finding a meal that will please the entire family is often difficult. But what if you ALSO have to take into consideration someone's food allergies? Even an old standard like spaghetti or macaroni and cheese may no longer be an option if your child is allergic to wheat or dairy.
Initially, you may decide to make separate meals for the allergic child, and feed the rest of the family normally. After a while, however, this gets REALLY old--twice as much cooking, and you may still be getting complaints of "I don't like that!" from both sides.
Making the best of it
While the task may seem daunting at first, it IS actually possible to modify many standard dishes to remove allergens. In our house, we've been doing this for three years now--dairy-free items for the whole time (my son reacts even when I eat something with milk, and then nurse him), and then six months of gluten-, soy- and potato-free as well. (Gluten-free is worse than wheat-free; you also have to eliminate many other flours.)
Here are some of our favorite standbys--foods everyone can eat, which are easy to make without specific allergens--suggestions for substitutions, and recipes that have been specifically modified to avoid certain allergens.
NOTE: in this article, we will talk about avoiding and substituting for only a few of the many allergens to which your child may react: Dairy, gluten/wheat, soy, eggs, corn, nuts, and peanuts. For information about avoiding other allergens, and other generally useful allergy information, contact the Food Allergy Network--their cookbooks are magnificent!
Quick allergen-free meals
Summer meals are the easiest to do when avoiding allergens, in my opinion--salads, fresh fruits and veggies, simple grilled items. Our favorite meal that avoids all the major allergens is a simple stirfry. Cook up some chicken and vegetables (or just vegetables) in a pan with a small amount of oil and lots of spices (we generally use garlic, ginger, chilis, and whatever else seems good that day), add some extra water and rice flour to make a broth, and serve over rice.
Another simple thing to do is serve your usual baked or broiled meat, but with rice instead of potatoes or pasta. Rice is highly non-allergenic (although I have heard of people who are allergic to it).
Quick substitutions for dairy, wheat/gluten, and eggs
Avoiding Dairy
When baking, use shortening or dairy-free margarine for butter.
When milk is needed in a recipe, use water, soy, or rice milk.
Cream sauces can be made with soy or rice milks and creams.
Instead of ice cream, try a sorbet or fruit popsicle (though some of the commercially sold brands of each DO contain dairy, so make your own or read carefully)
MOST Italian and French breads are dairy-free, while most standard loaves are not
Avoiding Wheat/Gluten
When thickening a gravy, use rice flour
Rice and other non-wheat noodles can always be used instead of standard wheat-based noodles. Use them in pasta salads, spaghettis, soups.
When in doubt, serve rice instead of bread or pasta.
Avoiding Eggs
Some cholesterol-free egg substitutes are in fact egg-free (not all of them, however).
When a recipe calls for an egg, substitute 1/2 cup tofu, 1/2 banana, or 1 tablespoon of cooking oil.
Finding ingredients
Finding the ingredients for allergen-free cooking can often be difficult. Try a local health foods store or specialty store (for instance, Trader Joe's, Whole Foods, or food co-ops). Indian and Oriental grocers often carry many non-wheat flours and noodles.
For mail or online orders, my favorite source is Miss Roben's; in addition to flours and specialty ingredients, they also carry premade snacks (such as wheat-free pretzels) and mixes that can often be a lifesaver for last-minute bread or dessert preparations!
Recipes
Banana Muffins
(wheat, dairy, corn, peanut, and nut free; can be made egg free)
3 Tablespoons cooking oil (canola works especially well)2/3 cup brown sugar, loosely packed
2 large eggs (or substitute 4 Tablespoons water and 1 teaspoon baking powder)
1 teaspoon vanilla extract
1 cup brown rice flour
1/2 cup potato starch
1/2 cup tapioca flour
1/2 teaspoon xanthan gum
1/2 teaspoon salt
2 teaspoons baking powder
1 Tablespoon ground cinnamon
1/2 teaspoon ground cloves
1/2 teaspoon ground cardamom (optional)
1 1/2 cups mashed ripe bananas (about 3 bananas)
Preheat oven to 350 degrees. Cream oil, sugar, eggs, and vanilla. In separate bowl, mix all dry ingredients. Alternating with bananas, add parts of dry mixture to egg mixture, stirring until combined. Batter will be thick.
Fill paper-lined muffin tins about 2/3 full. Bake 35 to 45 minutes, or until toothpick inserted comes out moist but not sticky. Cool on wire rack.
Makes 20 - 24 muffins.
Pizza Dough Mix
(wheat, dairy, egg, corn, peanut, and nut free)
2 2/3 cups brown rice flour
2 cups tapioca flour
1/2 cup dry rice or soy milk, or _ cup sweet rice flour
4 teaspoons xanthan gum
2 teaspoons salt
4 teaspoons unflavored gelatin powder
4 teaspoons Italian herb seasoning, or:
1 teaspoon garlic powder
1 teaspoon dried oregano
1/2 teaspoon onion powder
1/2 teaspoon ground red pepper
Combine all ingredients and store in airtight container in dry place.
For each 12-inch pizza:
1 1/3 cups dry mix
1 Tablespoon yeast
2/3 cup warm water
1/2 teaspoon sugar
1 teaspoon olive oil
1/2 teaspoon Vitamin C crystals
Mix all ingredients with electric mixer on high speed for 3 minutes or until well mixed. Put dough onto greased baking pan. Sprinkle with rice flour, then carefully press out to size of pizza or baking pan. (Note: this dough does better being pressed than being rolled out). Make edges thicker than rest of dough.
Bake in preheated 425 degree oven for 10 minutes. Remove from oven, add toppings, then bake another 20 - 25 minutes, or until dough is slightly browned.
Faux Lasagna
(wheat, dairy, egg, corn, peanut, and nut free)
3 lbs. firm tofu
1/2 cup lemon juice
4 teaspoons honey
6 Tablespoons olive oil
4 teaspoons basil
1 teaspoon garlic powder
1/2 teaspoon nutmeg
2 teaspoon salt
1 pound wide rice noodles, cooked until slightly chewy
3 cups spaghetti sauce
Preheat oven to 350 degrees. Grease 13 by 9-inch pan. Mix tofu until smooth, add lemon juice, honey, oil, basil, garlic, nutmeg, and salt. Stir until well mixed. Layer in pan spaghetti sauce, noodles, tofu mixture. Repeat until pan is filled, ending with a final layer of sauce.
Bake 35 minutes. Let stand 10 minutes before cutting and serving.
Noël-Marie Taylor is a freelance writer located in Columbia, Maryland. Her work has appeared in many magazines, including PC Magazine and The Mother Is Me. A stay-at-home mom to two children, she is also the designer of several cross-stitch kits for children.