Volunteering Role Models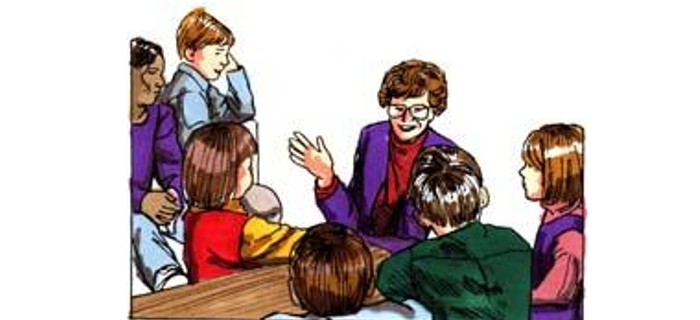 Get inspired by someone you know--or someone everyone knows
The other night, as my spouse watched the Oscars, along with many, many other people across the nation, I hid myself away in another room and played "Go Fish" with my kids. Watching those award shows just doesn't sit right with me. I find them uncomfortably pretentious.
While I do agree with giving entertainers awards--we all need some diversion from our everyday challenges and thankfully, there are people who enjoy diverting us--the manner in which we give these awards makes their job seem somehow more important than it probably is.
Who's Really Important
It seems to me that we should be having this sort of gala with its glitter and glitz for the everyday sort of person who has dedicated her life to teaching children how to read or one who pastors a congregation of the mostly homeless or poor. The volunteer who provides counseling to runaway teens or spends every other Saturday morning helping staff the local blood bank has done something very worthy of a trophy. These are the sorts of acts truly deserving an award banquet and national coverage.
When I was growing up, I knew a woman who percolated with energy; she also knew the value of the human touch. Just being around her, I felt infused with enthusiasm. She was committed to activities which didn't directly affect me, but nonetheless did have an effect on me.
While her children were yet too young to participate, Ann was busy drilling the local 4-H dairy judging team. Before her children were barely speaking themselves, Ann was coaching the youth speech team. Rural youth and community theater appeared to be Ann's passions. In addition to her volunteer work she was the mother to two children and the hard working wife of a farmer, raising both crops and dairy.
As a child, I was impressed with how frequently Ann's name appeared on programs and posters and announcements and in the town's newspaper. As an adult, I'm flabbergasted by that memory. Being a part of a team, earning their living through farming, Ann really did have a full time job. Yet she was a homemaker who also volunteered in a wide variety of activities. I can only conclude that she was and is a well-organized woman.
Going Beyond the Call of Duty
Perhaps you remember a person from your own childhood who went beyond the call of "pitching in for a good cause," but did what was needed to fully complete the task at hand. I think of my father who was a gun safety instructor, a cub scout leader, a Knights of Columbus (non-paid) worker, and a church volunteer.
One or two of these community services would have appeared to have been generous, but my dad went beyond generous and gave all that he could. That is how I remember Ann as well.
According to the U.S. Department of Commerce, which publishes the Statistical Abstract of the United States, a whopping 48.8% of Americans volunteer some of their time each week. The average amount of time given, in 1995, was 4.2 hours per week.
Our Finest Former President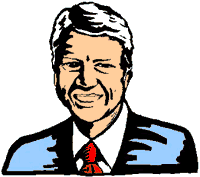 When I think of another much more well known person than Ann or my dad, I feel certain that this individual also exceeds the average amount of time volunteered per week--James Earl Carter.
Now here is a man who has embraced a cause and run with it. Habitat for Humanity has in Jimmy Carter the epitome for the word humanitarian. Mr. Carter does not simply appear on TV commercials and other media forums to promote Habitat for Humanity. Mr. Carter actually rolls up his sleeves and pounds nails! He's sweated right along with the rest of the volunteers all over the world.
I don't think that I'll ever be as Jimmy Carter is. I've no desire to be in the public limelight. But as I look into the future, it is very appealing to me to devote a majority of my senior years to volunteerism. Until I reach that age, I'll be doing well to hold a candle to the example of volunteerism shown to me by my childhood role models, Ann and Dad.
Susan Budig has been married to Tom Reimler since 1988, and is mama to Sarah ('90), Karen ('93), & Joseph ('96).