Homemade (and Cheap!) Gifts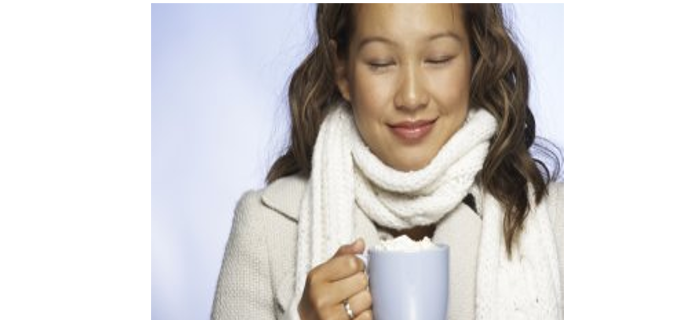 Use these simple but sensational ideas for any time
One of the best ways to save money over the holidays is by giving homemade gifts. Depending on your level of craftiness and creativity, these can range from simple baked goods or ornaments to intricate quilts.
My current favorite homemade gifts are cookie and cocoa baskets, treasure boxes, and bath bombs. The directions for these, as well as suggestions for a few other inexpensive and easy-to-make gifts, are below.
Cookie and Cocoa Basket
Hot chocolate and cookies are the perfect holiday treat, and can be put together to make a beautiful holiday gift.
Supplies:
An empty basket
Homemade cookies (any type)
Plastic wrap
Mason jar
Fabric square, about 10" x 10" (remnants, or holiday sewing leftovers)
Ribbon
Paper label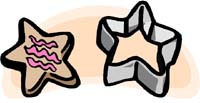 Cocoa mix ingredients:
1 cup powdered sugar
1/2 cup unsweetened cocoa powder
1/2 cup non-dairy cream powder
1/4 tsp. salt
2 3/4 cups instant nonfat milk powder
1 cup miniature marshmallows, if desired
Wrap cookies (any type will work--sugar cookies cut in holiday shapes are easy and very festive) in plastic wrap. Wrapping two to four cookies at a time will usually keep them from breaking. In a large bowl, mix all cocoa ingredients. Fill mason jar with cocoa mix (this recipe makes enough mix for three to four jars). Place fabric square right-side down on table. Put jar in center, pull up corners to top of jar. Use ribbon to tie fabric around the neck of the jar. The edges that are sticking up can be trimmed so they are even, or left as is (using pinking shears to cut edges of fabric makes the jar look much fancier). Affix a label to the lid of the jar with directions for using the cocoa mix: "Add 3 to 4 Tablespoons to 1 cup hot water." Arrange jar and cookies in the basket. Add a bow if desired.
Treasure Box
A special, personalized box, whether filled or empty, makes a great one-of-a-kind gift.
Supplies:
Plastic shoebox with solid color cover (Rubbermaid or other brand, cost about $1/each)
Acrylic paints
Paintbrush(es)
Stencil forms (optional)
For each box, choose a pattern or design that matches the gift recipient's personality. Simply paint a design on the box lid (and if desired, on box sides). When using stencils, tape the stencil to the box lid, and paint one color at a time, letting the box dry between paint applications. The finished box can be filled with thematic gifts, if desired - for instance, a box decorated with sewing designs might contain needles, thread, pins, and a tape measure. Or for a child, a craft box with crayons, watercolors, and paintbrushes, decorated with any theme the child favors.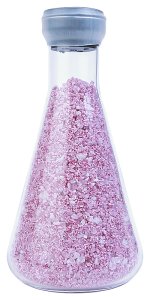 Bath Basket
Who wouldn't love a basket filled with items meant for relaxation and pampering? Fill a basket with some candles, bath bombs and/or bath salts, a washcloth, and a good book--the perfect gift for someone who needs an hour to herself after a long day! Or, if you want to, make the scent jars described below in place of (or in addition to) the candles!
Bath Salts
\4 cups Epsom salts
2 cups sea salt
Essential oils for scent (lavender is excellent for relaxation, citrus oils also work well)
Food coloring (optional)
Mix the two salts together; this is the base for your bath salts. Using 2 cups of salt at a time, add 4 to 10 drops of essential oil and food coloring as desired. Mix well, then place in a ziplock bag. Let cure for two weeks, shaking at least once daily. Once salts have cured for two weeks, transfer to containers for use in gift basket.
Fizzing Bath Bombs
1 cup citric acid
3 cups baking soda
Fragrance or Essential Oil
Water
Mix citric acid and baking soda, add scent until it reaches the strength you desire. Using a spray bottle, add a fine mist of water to the dry ingredients. Mix in well. Continue adding small amounts of water until the mixture begins to clumpPress mixture into candy or soap molds--plastic molds work best. Continue packing mixture until no more can be packed into the mold. Let mixture dry. This may take anywhere from a couple hours to several days, depending on humidity.
When shaped bath bombs pop out of the containers easily, they are done. Seal individually in plastic wrap. To use, drop one or two into running bath water.
Scent Jars
8 oz clear, unscented glycerin soap
1 teaspoon fragrance or essential oil
10 drops food coloring
3 4-oz jelly jars
Melt soap in top half of double-boiler. As soon as it is melted, add fragrance and color and pour into jars. Let set for six to eight hours. Place lids on jars. Open jars will lightly scent rooms for several weeks.
Need More Ideas?
Some other popular make-it-yourself gift ideas:
Cookie mix in a jar (or cake mix or bread mix). Many variants on this can be found at http://cookierecipe.com along with recipes for many other festive holiday treats.
Hand-decorated glassware and plates. Paint designs with perm-enamel paints.
Candles are easy to make, and can be a good family project.
Dough ornaments will last for years.
Make Your Own Gift Baskets is a terrific ebook guide to making homemade gift baskets for just about anyone--99 different ideas for baskets!
DIY Gift Package Templates can help you put together adorable packages.
Soapmaking Made Simple can help you put together inexpensive but luxurious gifts for everyone, and you'll have fun at the same time.
Noël-Marie Taylor is a freelance writer located in Columbia, Maryland. Her work has appeared in many magazines, including PC Magazine and The Mother Is Me. A stay-at-home mom to two children, she is also the designer of several cross-stitch kits for children.