Making a Little Extra Cash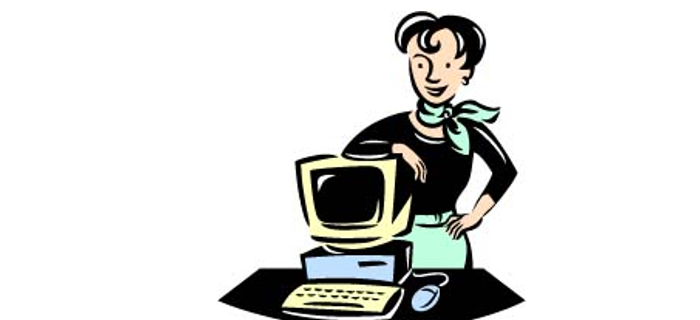 Pin money or substantial second income, you can bring in a little on the side
Whether you're a stay-at-home mom or one who works outside the home, there are always times when you think "I could use an extra $20 or $50 this month." It may seem like a small amount, but it can often be critical to making ends meet.
Fear not! It is possible to do things to make this extra bit of money, or even, in many cases, more. There are numerous ways to earn a bit extra each month, often without leaving the house! (Or at least, not leaving very often.)
Before you start any of these ideas, however, there are a few things to consider:
How much time do you want to devote to this "job"? Some will required an hour or two a day, others maybe that much per week.
What sort of personality do you have? Would you rather be at home alone, or out meeting people? This will affect the sort of work you will be most successful at.
Do you have the money needed to start earning? In some cases (often the more lucrative endeavours), you need to make an initial outlay of money in order to start making money yourself.
Think about these, and look at the ideas below. Remember, they're merely a sample of the many ways you could earn some extra cash!
Old standbys
There are, of course, the old standbys for earning some extra money:
have a yard sale
babysit
mow lawns
get a paper route (put baby in a sling or stroller and off you go!)
edit term papers for local students (put a notice up on campus bulletin boards)
If you're a saleswoman at heart
One of the best ways to earn money is via commissioned sales of popular products. For each sale you make, you get a certain percentage of the amount spent. In addition, you can often purchase items at a MUCH lower price.
This type of money making can be as time-consuming as you let it. You could limit yourself to one or two parties per month, or try to spend at least three days a week selling.
>On the down side, many areas have a glut of specific sales types (how many Pampered Chef parties have YOU been invited to this month?). Also, this type of sales requires an initial monetary outlay, usually of several hundred dollars. Still, if you expect that you would use the products anyway, and feel you could convince others to do so, this may be a good way to get some extra cash! Among the many products you can sell:
DK Books, educational books and products
Discovery Toys educational toys
The StoryTeller, felt boards and other felt products
Pampered Chef, kitchen gadgets and cookware
Tupperware, those ubiquitious plastic containers
Using your skills
One of the best ways to make some extra money is by selling or bartering the skills you already have. Do you enjoy sewing? Start selling holiday outfits, or Halloween costumes. Costumes for dance recitals are also a lucrative line--talk to a local dance school and ask if you can post fliers.
Are you artistic? Offer to teach drawing or painting to local children. This is often a much sought-after skill!
Like cooking? How about bartering home-cooked meals or baked goods for some other services you want? (NOTE: In most areas, cooking for money rather than barter will require certain licenses and/or permits.)
Selling crafts
Selling crafts at local fairs and community fundraisers can often be a good way to make a bit of extra money. It also provides an outlet for your creative interests.
Before planning a selection of items to sell, however, visit a few craft fairs and see what sells, and which products are already being sold at ten different tables. Some popular crafts which never go out of style include candles, home made soaps, pillows, and quilts.
Really minor money, with almost no work
If you're already too busy, and have no time to devote to any of the above ideas, there are still ways to earn some pocket money. Granted, the money will be less plentiful, and arrive far more erratically, but it's certainly better than nothing, especially given the amount of time you'd put in!
If you have a web page, especially one that is visited often, you can become an affiliate with a high-traffic sales site, such as Amazon. Whenever someone purchases items after connecting to the commercial site via a link on your site, you will get a minor commission. Remember to make all of your OWN purchases via your link as well!
It's another way to make a few dollars here and there if your website gets any traffic. Be sure to read their optimization tips; optimizing for AdSense makes all the difference.

Answering surveys can also bring in some money. Sites such as NFO Interactive, NPD Group, and American Consumer Opinion will send you occasional surveys to fill out. Sometimes, there is even a small monetary "thank you" when you complete a survey (usually under $10). On occssions when you qualify for a special interest group, you may earn even more--sites such as Opinionator often pay $50 for a 45 minute interactive online discussion!
Watch out for scams
One of the WORST ways to make money is by taking part in the "Make money fast" advertisements that you see in magazines and newspapers. Many times, you are required to purchase several items to start out, or will discover that the "easy to assemble" products that you make are not of "acceptable quality." If you choose to sign on with ANY company, be sure to check them out with the Better Business Bureau.
Noël-Marie Taylor is a freelance writer located in Columbia, Maryland. Her work has appeared in many magazines, including PC Magazine and The Mother Is Me. A stay-at-home mom to two children, she is also the designer of several cross-stitch kits for children.