Payday Lenders, Adieu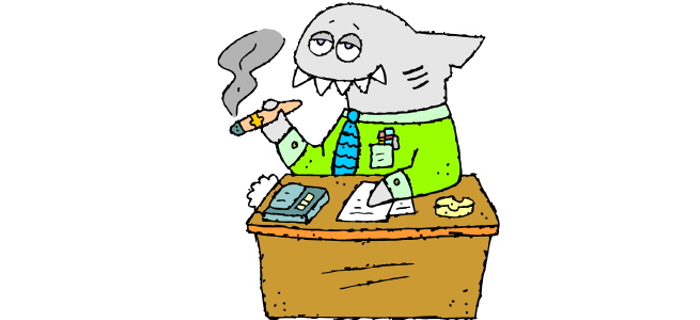 New Oregon law is chasing them away--how about in your state?
In the legislative session just closed, Oregon took a huge step toward ending financial exploitation of the desperate and capped payday lending rates. As a result, at least 60 payday lenders have closed shop in the state, claiming the regulations are too severe.
What cap did the legislature place on the lenders? No more than a 36% annual interest rate. You read it right: 36% interest. Sounds like a lot, doesn't it?
So what were the lenders charging? Up to 520% annual interest. Now that's what you call a racket.
As it is, under the new regulations lenders can charge a $10 per $100 loaned fee, up to $30. As the Oregonian reports, "That means lenders can charge a total of $13 per $100, which amounts to an annual interest rate of about 154 percent for a 31-day loan." You'd think 154% would be enough, but no.
You should never borrow from a payday lender. EVER. It is no different than legalized loan sharking:
When Melissa Hampton needed an advance on her weekly paycheck she borrowed $150 from a local loan store in Prestonburg, Ky., and promised to pay it back plus a fee.

Six months later, Hampton was still low on cash, but now owed more than $1,000 in fees to the loan store, which threatened to throw her in jail if she didn't pay up.

"By the time I got off the phone, I was scared to death," said the 23-year-old Lexington, Ky., housewife, whose debt eventually forced her into bankruptcy.
Let me repeat that: A $150 loan forced this woman into bankruptcy. Here are five kinds of loans you should never, ever touch, including payday loans.
Whatever the trouble is, find another way to meet it without going to these lenders. And talk to your legislators about banning this kind of usury in your state, too.
Lynn Siprelle runs this site.